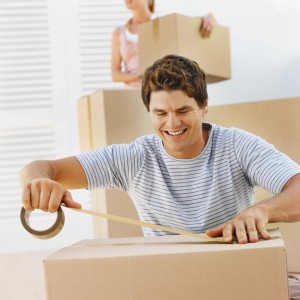 When getting ready to embark on your Orlando move, one of the most essential things to remember is the importance of good packing for a stress-free relocation. The following are some tips to help you pack for success.
To start, no packing experience can be completely organized without making a list. Before you pack a single box, create a simple record-keeping system, such as a computer-printed list, a spiral notebook, or a spreadsheet on a tablet. Whichever method you choose, create a list of numbers corresponding to boxes, with spaces to write the contents. To that end, you will number every box you pack and put the contents on your list, being specific about the contents. Doing so will make it easier to find your items. If using a paper list, be sure not to put it down anywhere except for a central place where you will keep packing supplies.
Speaking of packing supplies, make sure you have plenty of them on hand for the big day. To start, you will likely need a lot of boxes, so gathering as many as you can is essential. Wherever you get them from, be sure to have at least 10 boxes set aside to use for last-minute items on moving day. Other must-have supplies will include packing tape, packing paper, and bubble wrap. As with boxes, you can never have too many of these supplies either.
For packing soft items such as comforters, pillows, blankets, and clothes, using suitcases and wardrobe boxes is a great idea, as these boxes are perfect for bulky yet lightweight items. When packing these boxes, be sure to make them light enough to lift.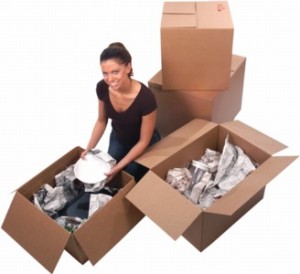 To make unpacking later on even simpler, designate a color for each room in your new home, then apply colored stickers on the box near the box number. In your new house, place a matching colored sticker on the door to each room, so that your movers will know where to put everything. You can also post a big sign where you want your boxes stacked, to keep them out of traffic areas while moving.
Other packing tips include the following:
Pack one room at a time, and label each box you pack with a specific description of its contents and destination.
Keep the weight of your boxes reasonable, putting heavy items in smaller boxes to make them easier to carry.
Don't place packing tape directly on polished or painted wood surfaces, as removing this tape could harm the finish.
Double-box fragile items, adding lots of cushioning to those boxes.