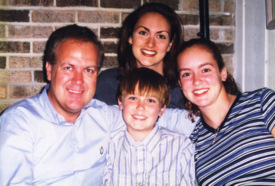 J&J Metro was founded in 1968 in Winter Park, Florida. The company stayed at its original location until 1987. In March of 1987, J&J Metro moved into its newly-built facility at 1101 West Kennedy Blvd. in Orlando. The new location offers a large storage area to accommodate J&J Metro's many customers. J&J Metro is Central Florida's leading moving company that also offers nationwide service.
J&J Metro is a full-service moving company that can perform all of your moving needs. We have been providing professional service for nearly 50 years. For the "do-it-yourself movers," we will load your truck for you.
J&J Metro Moving & Storage specializes in local and long distance moving of residential and office relocations. Our professional movers are always ready to handle any move you may have. No job is too large for us to tackle for you. We enjoy helping people to MOVE up in today's world.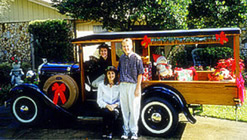 We offer clean, secure storage that is protected to ensure the safety of your items. Storage is available for one item or your entire home. Our experienced staff will take excellent care of your goods, regardless if it is with us for one day or long term.
Our professional personnel are available to perform all or part of your packing needs. If you desire to do your own packing, we have a complete selection of packing materials that are specifically designed for the safe packing of your personal property.
J&J Metro also offers storage for your RV and boat in our Big Jay's fenced in, well-lit outside lot with 24-hour access.