At J&J Metro Moving and Storage, our goal is to provide fast, friendly, efficient, and affordable moving services for businesses just like yours. In doing so, we strive to make your entire office relocation as streamlined and as stress-free as possible.
Top Rated Local® Office Movers in Orlando
As a local, family-owned-and-operated moving company in Orlando, we have been helping businesses of all sizes and across all industries move to new locations throughout Orlando and Central Florida since 1968. In our 50+ years of helping our friends and neighbors move, we have developed highly efficient moving methods and offer an extensive range of moving services. As a small business ourselves, we understand the importance of a quick and seamless move for businesses of all kinds. Moving a business quickly and with as little disruption to your daily operations as possible means that you can get back to business as usual promptly.
Why Choose Us?
In a sea of moving companies, it can be hard to know which one will be the right fit for you. When you're searching for "moving companies near me," don't just pick any moving company to assist you with your office move. You want to rely on office movers who have decades-plus of experience, an unwavering commitment to their customers, an outstanding reputation, stellar reviews, and reliable packers and movers who are dedicated to ensuring your relocation is completed successfully.
When you're ready to hire professional movers for your business, here's just a few reasons why you should make your friends at J&J Metro your top choice.
Our steadfast commitment to 100% customer satisfaction
Locally owned for more than 50 years
Family-owned-and-operated
Friendly customer care
Excellent reputation and ratings
Full-service moving company
Reliable, trustworthy, and punctual
Professionally trained and experienced packers and movers

Thoroughly vetted, licensed, insured, and bonded office movers

Free, no-obligation moving estimates

Secure storage services

Thorough and efficient relocations

We work with all sizes and types of businesses

We're recognized as a

Top Rated Local® commercial moving company in Orlando

 
Free, On-site Estimates
When we say stress-free, we mean it. We want to make your transition between facilities as simple and as smooth as possible for you, your employees, your suppliers, and, of course, your patrons. To do this, we offer competitive rates for our moving services. Using innovative moving software, we can generate an accurate, on-site estimate that includes weight, cubic feet, time, mileage, and more. Not only does this provide transparency, but also affordability.
On-site estimate allow us to:
Provide you with a complete, accurate estimate
Create a personalized plan for your office move
Uphold our unwavering commitment to transparency
Provide assurance and peace of mind that there are no hidden fees or charges
Moving Services Delivered With a Personal Touch

Once you have connected with us to get your free, accurate estimate, your project manager will work with you to schedule your move on a date of your choosing. We will then create a personalized plan for your relocation, and start putting all the pieces together to make your move quick, affordable, and worry-free.
Quick. Reliable. Courteous. Affordable.
We understand that your business can't afford to be hindered by a relocation. That's why you can count on us to work with the utmost care and efficiency when packing, moving, and unpacking your office assets. Your project manager will plan, organize, and coordinate your entire move so that everything is completed according to schedule. We can even make special arrangements if you have to move in a hurry due to lease limitations and strict move in/move out dates and times. What's more, we go the extra mile to provide friendly, courteous, and punctual service to not only meet, but also exceed your expectations. Our customers are our main priority and if you're not satisfied, we're not satisfied. That's why we always strive to get the job done right the first time.
As Orlando's leading moving company, we want to be your first and only choice for all of your office moving services. We can even personalize our moving services to meet your needs and expectations. In fact, we can tackle as much or as little of your move as you see fit. Not only that, there's no job that is too small or too complex for our office movers. If all you need is a desk moved to another office in your building, or you need us to uninstall and relocate complex medical equipment for your practice, we are more than happy to shoulder the weight of your move for you.
Our Office Moving Services Include:
Free, no-obligation, on-site estimates
Professional packing services
Protective pad wrapping for office furniture and appliances
Expert uninstallation and reinstallation of sophisticated computer networks
Professional uninstallation and reinstallation of medical equipment and other types of complex equipment for any industry
In-building relocations
Company-wide office moves
Removal and installation of furniture
Relocation of capital equipment
Secure short-term and long-term storage services
As a full-service moving company in Orlando, we provide all of the services you need for a completely streamlined and stress-free move. We proudly work with businesses of all sizes and across all industries.
Professional Packing
Let's face it, one of the most time-consuming parts of any move is the packing, but even more so for businesses. Regardless of whether you're relocating a small medical practice or an entire corporate office, there is a lot to pack. When you're trying to run a business during a move, you may not have the time (or energy) needed to pack everything before moving day, which can cause a great deal of stress.
Our professional packers can pack as little or as much of your belongings with care and precision. Our packing crews have the materials to wrap, box, and pack all the items in your office, as well as pad wrap your office furniture, appliances, electronics, equipment, and other large items. Not only that, we can unpack your items once they have been transported to your new location, saving you time, energy, stress, and money. Let our team handle the packing so you can focus on other aspects of your relocation while still ensuring your business runs smoothly throughout the move.

Large Item Moving
Oftentimes, businesses need large items moved from office to office or to a location outside of their office. Our office movers are more than happy to do the heavy lifting for your large items to reduce the risk of injury while making the relocation smooth and hassle-free.
Loading, Transporting, Staging, and Rearranging
In addition to our packing services, we can make your entire move a breeze. From loading and transporting your items to staging them, our experienced movers can handle any task with punctuality, efficiency, and professionalism. Even if all you need is for us to rearrange your office, we are more than happy to help. We can customize any move to your specifications!
There's something to be said for partnering with an experienced, reliable, and reputable local moving company. With roots that run deep in our community, we are passionate about providing our friends and neighbors throughout Orlando and beyond with the highest quality moves at competitive rates. Here are some of the perks you'll enjoy when you count on us for your next move.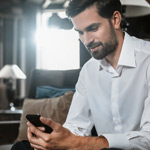 Friendly, Knowledgeable Customer Care
We believe that moving services can and should be delivered with kindness, courtesy, and professionalism. First impressions are everything, and we want to build trust from the get-go. That's why you can always expect friendly and knowledgeable customer care when you partner with your friends at J&J. From your first point of contact to the completion of your move and beyond, we pride ourselves in taking the very best care of our clients and look forward to developing lasting relationships with them.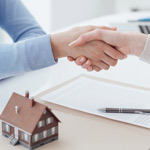 Commitment to Excellence in Everything We Do
Entrusting our office movers with your business's lifeblood is something we take very seriously. That's why you can rest assured that our entire team is committed to excellence in everything we do. We want you to feel 100% confident in our ability to carefully and thoughtfully wrap, box, pack, load, transport, unload, and unpack your business's assets effectively and efficiently. What's more, our commitment to excellence is rooted in our company values and our steadfast commitment to ensuring honesty, integrity, trustworthiness, and courtesy in all that we do. This is just one reason why we're Orlando's favorite commercial movers.
Impeccable Reputation
In our more than 50 years of moving businesses in Orlando, we have earned an excellent reputation by always putting our customers first, by providing prompt and reliable relocation services, and so much more. As a result, we are honored to be recognized as Orlando's leading moving company and have earned the title as the area's Top Rated Local® office movers, which is something we are incredibly proud of. When you work with us, you can expect nothing less than the best.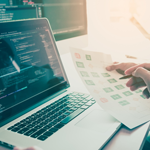 Work with a Single Point of Contact
At J&J Metro Moving and Storage, we do things a little differently. When you schedule an office move with us, you can enjoy working with a single point of contact. Our in-house project managers work diligently to ensure all of the moving pieces of your relocation fall seamlessly into place. Your project manager will work closely with you to guarantee that our office movers handle every aspect of your move professionally, safely, and in a timely manner.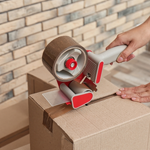 Superior Efficiency
Since 1968, we have fine-tuned our moving services to cover all of your business's needs, while also making our moving methods faster, safer, more efficient, and more reliable than ever before. We combine experience and dedication with innovative moving software that we, as movers, developed for ourselves and other moving companies across the U.S. and Canada. Using MoveitPro™, everyone from our project managers to our moving crews and fleet managers can use the tools we developed to ensure maximum efficiency, timeliness, and accuracy for your entire relocation. After all, we believe that the only way to achieve a successful move is through an efficient move.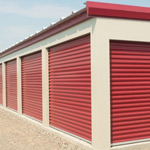 Personalized Packing Services
One of the most time-consuming tasks of any move is the packing process. Our professional packers have expert training and decades of experience in securely packing everything from your most precious of treasures to your large office furniture and appliances.

Helpful Office Moving Tips & Hints
As your trusted office movers, you can count on us to make all aspects of your move worry-free, including the planning and preparation. We do this by offering handy moving tips and hints that you can use a checklist in the months, weeks, days, and even hours before your actual relocation. Click the link above to connect to the J&J Metro Moving and Storage YouTube channel. Here, you can watch insightful and entertaining videos that offer all kinds of tips, how-to's, news about our moving company, and more. And don't forget to hit the subscribe button while you're there!
Hints for planning your big move
Packing tips
DIY office moving tricks
Tips for a safe move
Updates and information about our moving company
FAQs series
And so much more!

Moving an entire office can be quite an undertaking. From coordinating your office move to packing up the items that help your business thrive, all while managing the everyday ins-and-outs of running a business, can make your business relocation a stressful endeavor.
At J&J Metro Moving and Storage, we know a thing or two about moving businesses. Whether you plan to hire commercial movers or you want to tackle the relocation yourself, following these tips can help make your move a smooth one. Check it out.
Tip #1 – Start Planning Early
Let's face it, there's a lot that goes into planning any move, but especially an office move. That's why planning early is the key to a smooth and stress-free move. As soon as you know the timeframe of when you will be moving to your new location, it is essential to start planning as much as you can right away to ensure all the pieces fall right into place. Make a checklist for yourself to help you stay organized, and check tasks off as you complete them. Don't wait until the last minute — get started now.
Tip #2 – Hire Professional Office Movers
Taking on a DIY office move may make sense for some smaller businesses, but hiring professional movers is always your best option. Here at J&J, we have more than 50 years of experience and are the authority here in Orlando when it comes to moving businesses just like yours. Professionals have the necessary resources and manpower to ensure your move is efficient, secure, and completed in a timely, organized manner. What's more, hiring professional movers allows you to focus on running your business and handling other aspects of your move for maximum efficiency.
Talk to your Orlando moving company early to ensure you can schedule your move on your desired date at a time that is most convenient for you. We recommend contacting us to schedule your move no later than two weeks before your preferred move date. Connect with our team to explore your options.
Tip #3 – Get All of Your Employees On-Boards
In most cases, moving your business means moving your employees, too. Whether you have a handful of employees or more than 500, you will want to keep everyone in the loop. Let your employees know the target move date as early as you can, and give them regular updates that you feel are pertinent to them.
What's more, keeping your employees updated is a great way to get people on-board to assist with the move. Even if you're hiring professional movers to relocate the bulk of your office, have employees take care of their desks and personal items. Let them know when the movers are coming and when they need to have their desks and personal items packed by. And hey, giving them a little nudge to start ahead of time can help save time and stress rather than waiting until the last minute.
Tip #4 – Create Announcements for the Public
It is of the utmost importance to the success of your business to alert the public of your move. Whether you post a sign on your door, at your front desk, or send out printed or digital announcements, it's essential to let past, current, and potential patrons know when and where you are moving.
Tip #5 – Plan Your Printed Materials Accordingly
Once you have solid plans in place for your relocation, you will want to plan your printed material accordingly. Order your business stationery with your new address ahead of time so that your business can hit the ground running once you have moved. Update any existing printed ads with your new address as soon as you can. If you have handouts for your business, get a jump on updating those, too.
Tip #6 – Transfer Your Phone, Internet, and Other Monthly Services
In the craziness of a move, it's often easy to forget about transferring your monthly services to your new location. If you forget and wait until the last minute, your services may be interrupted if the internet or utility company is booked out. We recommend contacting your service providers well ahead of time to see how much notice they require to transfer services. Many companies will let you schedule the transfer early if you know your move-in date.
Follow These Tips for a Smooth, Streamlined Office Relocation
These are just some of the ways you can help ensure your move goes smoothly and that all of the pieces fall into place at the right time. If you have questions for our office movers, please feel free to reach out to our friendly and knowledgeable team. If you want to watch handy moving hints, be sure to visit our YouTube channel to find a plethora of helpful tips and news about our moving company.
Orlando's First Choice for Office Movers
Trying to tackle a move on your own takes a lot of time. Why not let our capable and experienced office movers shoulder the weight of your move for you? At J&J Metro Moving and Storage, our number-one goal is making your move as simple, quick, and stress-free as possible. In our more than 50 years of moving businesses just like yours, we have developed efficient and effective methods to streamline your entire move, so you can get back to business as usual quickly and without any issues. When you're in need of a commercial moving company in Orlando, connect with your friends at J&J Metro Moving and Storage. We're here to do the heavy lifting for you.
---
Do you want to stay up-to-date on our moving services, watch handy moving tips and how to's, and more? Subscribe to our YouTube channel where you can watch insightful and entertaining videos anytime, anywhere, at the touch of a button.