We have been providing professional commercial moving services since 1968. We're locally owned and within Florida, we provide one-day services.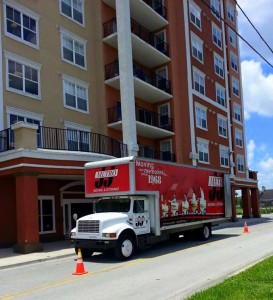 J&J Metro Moving and Storage has been performing commercial moves in Central Florida since 1968. The expert crews from J&J Metro are prepared to move your office, warehouse, or both in a professional way that meets your needs. We have done it thousands of times over the years and have a large client base whom we continue to service on a regular basis. We are your Orlando commercial movers.
In addition to moving your business, J&J Metro can also handle your receiving, storage, and document storage retrieval needs. No job is too big or too small, we can move one desk or relocate your staff of 4,000 people. Since 1968, we have moved small local businesses as well as some of the largest companies in Florida.
Orlando Commercial Movers Since 1968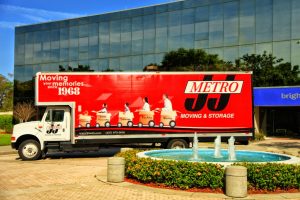 J&J Metro Moving and Storage has made it easy to manage your company's office move by offering a single point of contact to coordinate your move to anywhere in the country. Our commercial moving division is made up of professionals who are trained to handle virtually every type of office and industrial relocation, such as, company-wide office moves, removal and installation of furniture as well as the relocation of capital equipment and sophisticated computer networks. We offer both in-house and on-site project managers to assure that everything our commercial movers do is handled in a professionally every time.  Our high standards in integrity and trustworthiness have helped us to become Orlando's leading office movers.
We have dedicated nearly 50 years in performing commercial moves. Our expertise includes the relocation of technology companies, manufacturers, hospitals, courthouses, and laboratory facilities, in addition to many more. In this way, our reputation tends to speak for itself.
At J&J Metro Moving and Storage, we are experts in commercial and facility moves. Our goal is to satisfy our customers' needs by providing high-quality, commercial moving services and storage solutions. If you're interested in receiving a no-obligation, free estimate, for a Orlando commercial mover please call us at (407) 875-0000 or contact us.