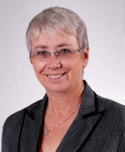 Choosing the correct size box will make packing go easier; as you fill the boxes you should not have to struggle or strain to move them to a staging area. Smaller boxes packed with the heavy items, larger boxes for the lighter ones. Oddly shaped items may cause a dilemma, but as you come across these, it may be safer to set them aside and asked the movers to assist you in the packing. Statues, computers, large toys, etc. are a case by case, and your movers will be able to advise you depending on the length of move, or storage.
Small boxes, 1.5 cubic ft, should be used for heavier objects such as books etc.
Medium boxes, 3.0 cubic ft, are for lighter bulky items, clothing, shoes
Large boxes 4.5 cubic ft, should be used for light items, blankets, pillows, towels
Dish Barrel boxes are sturdier and are perfect for kitchen items, dishes, pots and pans, china.
Wardrobe boxes are taller and designed for your hanging clothes, no need to remove from hanger
All of these boxes, (and the movers to help pack them), are available at J&J Metro Moving and Storage.
Hummell, Susan K.
Account Executive
t: (407) 875-0000 x9280
e: [email protected]