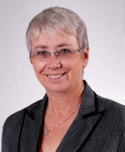 So, your big move is coming up and you're getting ready to start packing your boxes. Here are a few simple tips to assist you and reduce the amount of breakage.
Padding is the key; don't pack the boxes too loose, you should not hear things bumping together when you move the completed box; nor should it be packed to tightly. If the box were to accidently drop, or bump into a wall or shift in the truck, there should be enough padding and wrap to create a cushion from shock.
Label your boxes; it makes it so much easier at your destination to place the boxes in the correct room to unpack. You really don't want to be unpacking the bedroom or bathroom and find kitchenware.
Include everyone in packing their own special items, assistance should be offered with younger members, this way they know their special toy or memento is safely packed and will follow them to the new location.
The best move I ever had was one of my many cross country moves, the packers did such a great job, the only breakage was one coffee mug…
All of your moving supplies are available at J&J Metro Moving and Storage, as well as the movers to pack your belongings if you don't want to, or have time to pack yourself.
Hummell, Susan K.
Account Executive
t: (407) 875-0000 x9280
e: [email protected]