Without a doubt, summertime is the most popular times to move in Orlando, with the vast majority of moves occurring between Memorial Day and Labor Day. But why is this case? The reasons are myriad.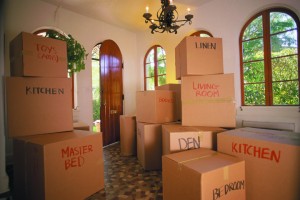 For starters, the most obvious reason for summer moves is school. Families always want to make moving easier on their children, and moving in between school years can help ease the transition.
Secondly, many rental leases often begin and end in the summer. Many houses are bought in sold in the summer as well, which also affects when people move.
In many colder parts of the country, moving in the summer is desirable because of the warmer weather, as people in many places that see snow would rather not move in it.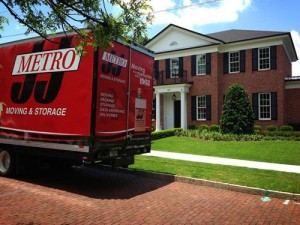 Summertime also offers more time off, with three holiday weekends providing people with ample time to organize and pack for a move.
Additionally, the spring and summer seasons are also popular wedding seasons, which means that oftentimes newlyweds move into a new home together in the summer.
As one can see from the above-mentioned reasons, summer can be a busy and daunting time to move. So how does one get through it? The following tips will help put any summer mover's mind at ease:
Get written quotes from at least three licensed Orlando moving companies to ensure you are getting the best moving deal.
Utilize online packing calculators to estimate the amount of boxes and packing materials you will need, so that you have enough on hand.
List where each item should go in your new home. Carry this list with you on moving day, crossing items as they are placed in their new rooms.
Start packing early.
If moving with children, consider daycare, a babysitter, or help from a family member or friend. The same goes for moving with pets, as moving can be stressful for animals.
When disassembling furniture, put screws and washers into clearly-marked baggies. Keep the baggies together in one box, and personally take them with you on moving day.
Since hooking up electronics can be challenging, take pictures of the connections before you disconnect them and move. This will make things easier when setting them up in your new home. Keep track of loose items like wires and remotes with baggies and boxes that are clearly labeled, and carry these items with you on moving day.
Products such as chemical and cleaning products are more easily disposed of then packed. However, for items that must be transported, pack them in a box within a box for protection against leaks.
Consider getting insurance protection. While it may cost more, it provides the peace of mind of knowing your property will arrive safe and sound, or be repaired or replaced if damaged.
Lastly, know your rights as a moving consumer with either the Federal Motor Carrier Safety Administration for interstate moves, or your local state agency.