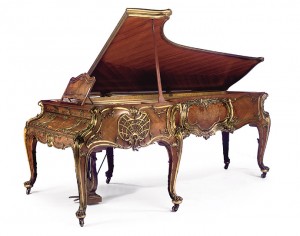 Those who have ever owned a piano know how difficult the instrument can be, not just to learn, but to move as well. Even the simplest of pianos can cost hundreds of dollars to replace, while more complex and older models can cost thousands. Furthermore, even the lightest pianos will weigh 300 to 500 pounds, while heavier pianos can weigh between 500 to 1,000 pounds. Despite their immense weight, pianos are very sensitive to temperature changes, as well as to shock and movement. Even bumping a piano can compromise its quality of sound later on. If a piano gets cracked during a move, its functionality may be lost for good.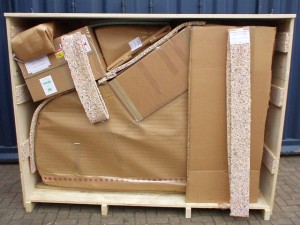 For this reason, picking the right Orlando piano mover is essential to successful relocation without inflicting costly damage. A professional piano mover in Orlando is different from other types of movers, as a piano mover must use special equipment and moving techniques to ensure that your piano is transported safely.
As such, having the right skill set for moving a piano is imperative. While many piano movers may say they are the best in the business, when looking for the right mover to move your piano, there are a few factors that need to be considered before making a decision.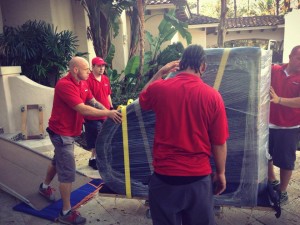 Like any other type of move, the first step to finding the right piano mover is to call around and ask for estimates. To ensure the estimates you receive are as accurate as possible, get at least three written estimates so you can budget accordingly. In turn, be as accurate as possible in answering the mover's questions about your piano, as not doing so can cost you.
As such, answering the following questions yourself about your piano will help you when speaking with piano movers.
Is the piano an upright piano or a grand piano?
What size is the piano?
Where is it being picked up from and delivered to?
Will the piano movers have to carry the piano up or down any stairs? How many stairs, and are the staircases spiraled or curled?
When does the piano need to be moved?
When interviewing piano movers in Orlando, be sure to get as much information as possible by asking plenty of questions and requesting further explanation for anything about which you may be confused. If it helps, write down a list of questions to ask potential piano movers before you speak.
Here are some examples:
How long has your company been moving pianos?
How much do you charge for moving a piano?
What is the rate structure for moving a piano?
Will my piano be insured during the move? For what amount? What does this insurance cover?
Do you have any full-time staff members specifically trained in piano moving?
Can you provide any references?
To conclude, choosing the right piano mover is essential for moving your piano successfully, and at a price you can afford. When you work with the right professional piano mover, you are guaranteed that your piano will be relocated safely and with care