Orlando Piano Movers
With nearly 50 years of experience in the fine art of piano moving, only J&J Metro Moving and Storage is uniquely qualified to move your piano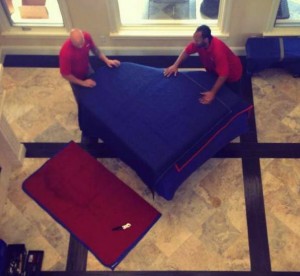 J&J Metro Moving and Storage
1101 West Kennedy Boulevard
Orlando
,
Florida
32810
United States
Orlando Piano Movers
J&J Metro Moving and Storage offers Orlando FL customers the highest quality Piano Movers in the industry. Our experts specializes in Safe Moving, Document Storage, File Archiving, Baby Grand, Grand, Upright, and all types of Piano's in Orlando. J&J Metro Moving And Storage has developed into Orlando FL's Piano Movers Business leader. Our incredible consumer support personnel is looking forward to serving you. For extra information get in touch with us at: (407) 875-0000
We are qualified Orlando Piano Movers. Many Companies advertise piano moving as one of their services. We are the one of the only Orlando piano moving companies that has been moving pianos for over 45 years. With nearly 50 years of experience in the fine art of piano moving, only J&J Metro Moving and Storage is uniquely qualified to move your piano.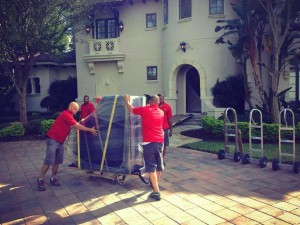 Your piano is one of your prized possessions. Let our Orlando Piano Movers take the stress out of moving your piano in Orlando. When you need to move your piano, please trust it to the skilled professionals of J&J Metro Moving and Storage. A Piano is not just a piece of furniture, but a delicate instrument that must be handled with the utmost care. All of our employees are experienced, full-time, professional Piano Movers in Florida. We only employee piano movers who have perfected an art form, take pride in their skill, and care about pianos.
Orlando Piano Moving Services:
Complete piano moving, including all types of pianos, harpsichords, and other keyboard instruments.
We move everything from Upright, Baby Grand, Grand, Players, and antique pianos just to name a few… Odds are… We have moved your make and model piano before.
When you entrust your piano to J&J Metro Moving and Storage you can have the Confidence that your piano is in the best of hands. We are the piano moving company contracted by some of Central Florida's most prestigious institutions.