We have been providing professional commercial moving service since 1968. We're locally owned and provide one day service within Florida.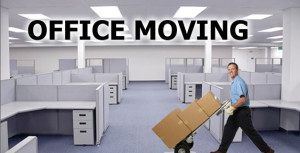 Relocating is one of the most logistically challenging processes your company may ever have to face.  It's critically important that you work with commercial movers that have the experience, processes, equipment, technology, and personnel to get the job done affordably and efficiently.
Commercial moving company, J&J Metro Moving and Storage has made it easy to manage your company's office move by offering a single point of contact to coordinate your move to anywhere in the country. Our commercial moving division is made up of professionals who are trained to handle virtually every type of office and industrial relocation, such as, company wide office moves, removal and installation of systems furniture and the relocation of capital equipment and sophisticated computer networks. We offer both in-house and on-site project managers to assure that your projects are managed professionally every time by our commercial movers. We have become the leading Orlando Office Movers for our high integrity and trustworthiness.
J&J Metro Moving and Storage Orlando Office Movers, Commercial, and Facilities Services Include:
Dedicated, experienced project management
Orlando Office Movers
Office and industrial moves
Asset management / storage
National move management
Records management
Equipment moves
File / records relocations
Server relocations
Laboratory moves
Thorough preparation of move sites (including wall-padding and floor protection)
Specialized equipment
J&J Metro Moving and Storage's Orlando Office Movers have the capabilities you need to tackle any and all of your commercial moving and facility moving needs.  Whether you have an upcoming office relocation or are moving a laboratory and delicate scientific equipment across the state, we can take care of it.

Regardless of the size or the complexity of your project, J&J Metro Moving and Storage has the expertise and planning to make it happen.  We are a group of highly skilled, professionally trained specialist who understand the constantly changing business environment.  J&J Metro Moving and Storage offers you innovative solutions in facilities management to help you stay on top of your game. We have dedicated more than 45 years' in performing these types of office moves.  Our expertise includes the relocation of technology companies, manufacturers, hospitals, court houses, and laboratory facilities.
At J&J Metro Moving and Storage, we are experts in commercial and facility moves. Our goal is to satisfy our customers' needs by providing high quality, commercial moving services and storage solutions.  If you're interested in receiving a no-obligation, free estimate, please call us at (407) 875-0000 or contact us.