As the old adage goes, if you want something done right, do it for yourself. However, as far as storing your precious possessions goes, that adage doesn't always apply when comparing full storage to self-storage, as the benefits of full storage are myriad. They include flexibility, security, cost effectiveness, and reliability.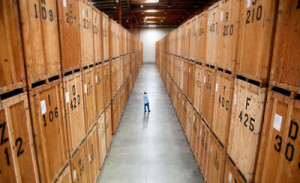 To explain, a full-service storage container is a storage unit called a "storage vault" where the movers place and store your items. Your furniture and belonging are inventoried and listed on a manifest that describes each item and its condition in detail at pickup. The items are then wrapped in heavy cloth pads and carefully placed into the storage vaults, which are then sealed and stored inside of a climate controlled warehouse to wait until you call for them.
This is where the flexibility part comes in, as full storage provides a solution to the thorny problem of where to put your belongings after you need to leave your old abode, but before you are ready to move into your new one.
At the same time, you can rest assured that when your possessions are packed away in a full storage vault, the vault is then sealed, not to be opened until you are ready to unload it, giving you piece of mind that your items are secure. Your items are also well-protected by not being in a garage or mini-storage unit, where they may get damp and damaged from mold, mildew, and even some undesirables like bugs and rodents.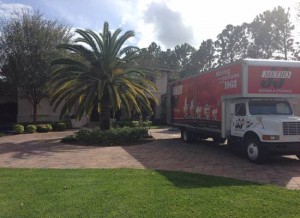 In addition to saving your property, full-service storage also saves you time and money, in the form energy expended to move items back and forth between your home and a traditional storage facility, and the gas burned in the process, as your items are transported directly to the full-service storage warehouse where they are expertly loaded into storage vaults. If you need access to your items in between storage and moving time, a simple phone call can suffice to schedule a convenient time and day for access to be granted.
Best of all, with full-service storage service, you can schedule unit pickup, drop-off, and delivery at your convenience, freeing up time to focus on other pressing moving needs.