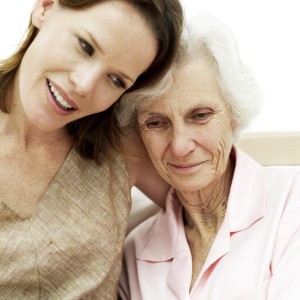 Whether moving one's elderly parents to an assisted living facility, a condo in a retirement community or a room in a nursing home, the relocation can be filled with emotion, as senior relatives may experience stress, anxiety and depression over the coming change.
The first step toward making this step easier is to have an open and honest discussion about the situation, citing safety, nutritional and health concerns.
Once a mutual decision to move is made, then come the practicalities of the move: organizing relocation logistics for a smooth transition. Budgeting will be a big concern, so do yourself and your parents a favor by preparing early.
To begin, make a list of household furnishings and other items that your parents will take with them. Keep in mind that aging parents spend a lifetime accumulating the property they consider valuable. As such, be sensitive, and have respect for their possessions and the value they have to your senior loved ones, material or emotional. If you're packing and moving your loved ones' things, do so with care and compassion. If hiring a moving company, be sure to communicate that the movers will be relocating the possessions of aging people who may be especially sensitive to broken or misplaced items.
Next, decide how to best dispose of the remaining household items. Options include storing them, selling them at a yard sale, hiring an estate sales agent, donating the items to charity, or giving them to other family members.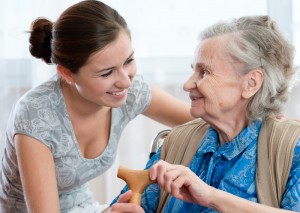 After paring down your elderly parents' property, arrange for a packing and moving day. Start by interviewing moving companies that you feel comfortable with. On the day of the move, be sure to supervise the process. Doing this instead of your parents has twofold benefits: 1. It ensures that the moving process goes properly; and 2. It prevents undue heartache and stress on your parents' part. Speaking of your parents, once everything is packed and gone, encouraging them to bid farewell to their former home can be a cathartic way to start to them on the next phase of their journey. Most likely they have formed an emotional attachment to their home. As such, saying goodbye to it can help give them closure.
Once they are settled into their new home, helping elderly parents unpack and organize is a must, as they may feel overwhelmed by the process. To alleviate some of those anxious feelings, encourage your elderly parents to make their new living situation a more comforting place by making friends and getting involved in local activities, so they can begin to build a connection to their new community.