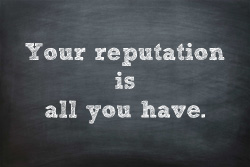 Whether moving to a new home or a new office, retaining the services of a reputable mover is essential to moving success. But how does one go about finding a Orlando reputable mover? This requires some research on the part of the consumer. Regardless, there are many ways one can go about finding a reputable company.
The first is to select a mover with local representation, meaning one that is locally-based or has a local agent. Avoid moving with an Internet-based moving broker, as many of these often subcontract with another company.
Second, make sure your mover is licensed by checking with the appropriate state authorities or the Federal Department of Transportation.
To find out if there have been any complaints about a mover, check with the Better Business Bureau to ensure the mover has a satisfactory rating, and that the company responds to and resolves complaints. Google reviews and reviews on web sites such as Yelp, Yahoo, Angie's List can also help you better navigate the sea of movers out there to find one you can trust.
Besides the Internet, relying on tried and true methods such as word of mouth is another great way to go. Be sure to ask friends, family members, and outside resources such as real estate agents who are the best movers available. Recommendations, whether online or from a trusted friend or relative, are the best sales pitch any moving company can offer.
Regardless of who you ultimately choose, be sure that mover carries proper insurance, including Worker's Compensation Insurance, which will protect you from being liable if a mover is injured while on the job in your property.
Once you decide on a mover, it helps to make sure that mover's place of business actually exists. Beware of moving companies that don't provide an address or business documents. If you have an address, be sure to check out the premises. Doing so can tell you a lot about the service you should expect to receive.