Take the worries of your inventory away.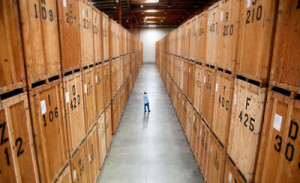 J&J Metro Moving and Storage
1101 West Kennedy Blvd
Orlando, FL 32810
United States
[email protected]
(407) 875-0000
Centralized Location / Easy Access
A great location is one of the most important benefits a shipping receiving and warehousing company can offer its customers. The best of intentions in transportation is hard to realize without easy access and a centralized location. J&J Metro Moving and Storage is located in Orlando, Florida–minutes from Interstate I-4.
Shipping Receiving
We're sitting right in the heart of Central Florida. This puts us in the driver's seat when it comes to on-time delivery of your shipments.
Unbeatable Value
No one can stretch your shipping and warehousing dollar like J&J Metro Moving and Storage. Since its inception in 1968, J&J Metro Moving and Storage simply makes your transportation dollar go further. We achieve this by mapping out your individual transportation needs and then following the most cost-effective route in satisfying them. You might say J&J Metro Moving and Storage takes the high road to a better bottom line price…delivering top quality service with maximum efficiency.
Our Orlando Services
Shipping
Receiving
Contract Warehousing
Innovative Pricing
Inventory Management
Logistics
UPS & FEDEX Manifest Systems
Order Picking
Pick and Pack
Shipping Receiving
Shipment Tracking
Tailored Distribution Programs