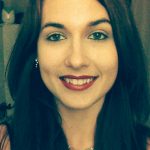 Customer Relations
t: (407) 875-0000 x9400
e: kayla.perrine@jjmetro.com
Kayla Perrine is our newest adition to the J&J Metro family starting in 2016. Previously she worked in a call center – taking calls for companies such as Road America Roadside Assistance, Rogers Telecommunications, and ADT Security Systems. Her 5+ years of experience with customer service helps her to give customers the best experience possible over the phone. No matter what question(s) you may have, Kayla is always ready and willing to help in any way she can.